The 8 Top Ways to Use Video in your Agency
(Plus links to Best Practices and Top Resources to get you started)
It seems every day there's more and more people watching videos online.
Whether it's Youtube, Facebook, Twitter or now even Instagram… Internet users can't get enough of video.
The numbers around video consumption are incredible
In March of 2014 the average Internet user in America watched over 248 videos.  This means that in one month, there were over 46.6 billion online videos the United States alone.
While it is true that many videos are uploaded simply for entertainment purposes, the momentum around video is simply incredible, and top marketers have taken notice.
Video now ranks as the most effective form of content marketing by brand marketers [see graph below].
According to the latest study by Vertafore/Aite, of the fastest growing agencies:
52% have Customer Testimonial Videos
48% have Videos that explain the types of levels of coverage needed.
Why, you ask? Well, it's quite simple: VIDEO WORKS !
The fact is, most people are visual learners, and the combination of voice, imagery and text is more much more engaging than text alone.
That's why for agency owners, it's critical that you pay attention to this medium as a way for you to attract, engage and retain clients.
Top ways you can use video to drive growth in your Agency.
First, let's start with the top way you can use Video in your Agency & Best Practices:
1. Create a "Why work with my Agency" Video
This video will help you to share with your prospects why your agency is different.
It can be posted on your website, or even shared via email when quoting.
Tip: Keep this video "short and sweet" and under 1 minute.  Be sure to answer the question: "What is my unique selling proposition?"
Best Practice Examples:
2. Customer testimonials
This is a great way to showcase your service level, expertise and commitment to finding the best pricing.
Tip: Keep the testimonials to under one minute. Smartphone video is fine, just make sure to "steady your shot" (more tips here).
Best Practices:
3. Birthdays
REMEMBER! You are in a relationship business.  Everyone likes to be celebrated on their special day.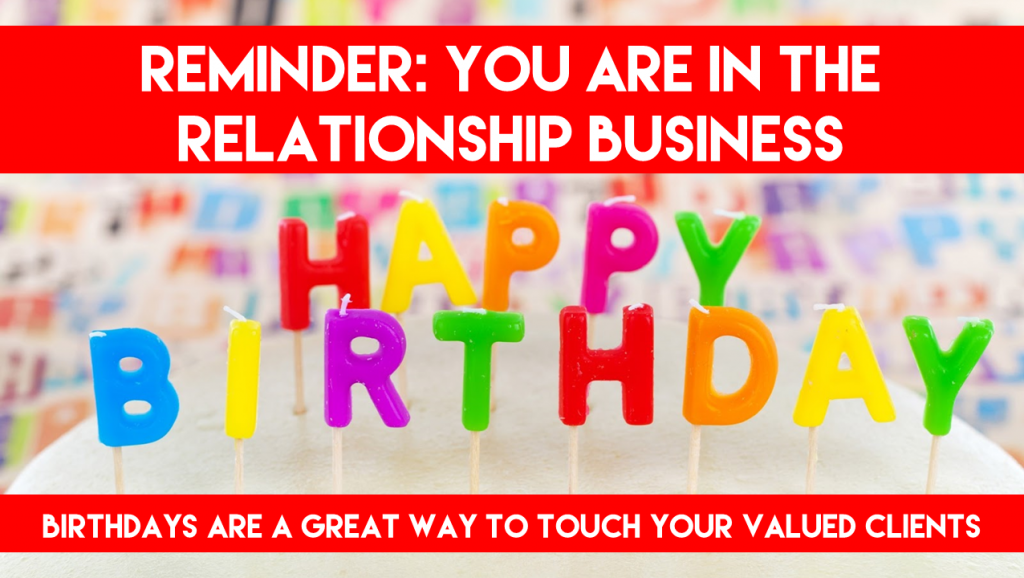 Tip: Most email service providers (MailChimp, ConstantContact, Infusionsoft, etc) enable you to set up "Birthday Campaigns" that will send your Birthday video automatically.
Note: IContact does not have this functionality at this time
Best Practices:
4. Holidays
This is an easy and cost effective way to "touch your book" throughout the year.  Touching your book with your voice is much more personal than some static email or even "stock mailer" or postcard.
TIP: Don't be afraid to show some personality. Don't limit your Holiday videos to the "end of year" cluster of Holidays.   Touching your Book on the 4th of July and Thanksgiving is a good way to connect with your book every 6 months or so.
Again, these can be "sent in bulk" to your entire book using an email service provider.
Best Practices:
5. Explanation of coverages
This is a great way for you to demonstrate your expertise, and communicate the value of insurance to your prospects and current clients.  Posting these videos on your website is also a great way to boost your professionalism and engagement.
TIP: Keep these videos to 2 to 3 minutes in length. Consider using visuals to help reinforce your message.
Best Practices:
Don't want to create a series of "explanation of coverages"  videos yourself?  Here's an example of one of the 32+ "done for you videos" that are apart of the My Insurance Videos platform.

Click here for more information about these done-for-you videos
6. Quoting
Including a video in your quote is a great way to stand out from the crowd and make an unforgettable first impression. Ideas include: the "Why work with our Agency" video, customer testimonial videos, or even a video that explains the coverages that you're quoting.
Tip: Saving the videos as templates in your email is a great way for you to easily access your video: Here's a training tutorial: For Outlook, For Gmail.
7. On Social Media
a. Birthday Videos:  
Posting a birthday video to your friends wall on Facebook can be a great way to celebrate your friend, while at the same time giving good exposure for your agency.
Tip: Don't just limit posting the birthday videos to your friends that are your current clients. You should also consider celebrating your friends "that aren't yet your clients". It's a great way to reconnect with old friends and "remind" them you are in the insurance business.
b. Explanation of coverages videos:  
Posting video content to Facebook is a great way to create more engagement for your Facebook business page.
Tip: Consider posting these videos to your referral partners page (Realtors, Lenders, Chamber of Commerce, your networking groups, etc).
8.  Networking
Next time you meet a new contact, don't just send them an email, send them one of your videos. This makes you more professional and more memorable.
About the Author: Mike Demko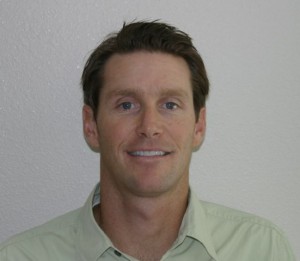 Mike is the Founder/CEO of My Insurance Videos, a turnkey email video platform that makes it EASY for Agency owners to drive Growth and Retention.
There's 34 "done for you videos" that agents can:
Embed on their website
Include in their email newsletters
Send via email when quoting and cross selling
Post to Facebook and any Social Platform
The service also includes custom Birthday and Holiday Videos (3) made with the agent's voice.
For more information, go to www.myinsurancevideos.com